About
Spectrix Therapeutics
Overview
Spectrix Therapeutics, LLC is a privately held specialty pharmaceutical company committed to both transforming how disorders, such as hypothyroidism, are treated as well as redefining how patients coping with those disorders live and feel on a daily basis.
Through application of our proprietary multi-particulate drug delivery technologies we are able to provide tailored drug profiles to achieve optimal therapeutic effect, thereby enriching patient quality of life and further fueling the progress of medicine.
Spectrix is headquartered in Northlake, (20 minutes from DFW airport) and is led by CEO Mark Tengler.
Mission
We at Spectrix Therapeutics are driven to provide those hindered by select disorders and diseases with revolutionary treatment that provides consistent, tangible, and discernible improvements in health and quality of life.
In pursuing our mission patients receive superior treatment, the goals of investors and business partners are realized, and the progress of modern therapeutic treatment is propelled onward.
Leadership Team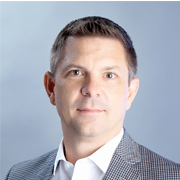 Mark Tengler
CEO, Co-Founder
Previously Mr. Tengler was the founder of Neos Therapeutics, Inc. serving as President/CTO and CTO. He is the principal inventor of the Neos ion resin technology and holds 12 patents related to ion resin drug delivery. During his time at Neos, Mr. Tengler raised the initial $28.2 million in series B financing. This collection of investors placed a total of $60 million into Neos prior to its IPO in July 2015. He was one of 4 C-level officers executing the IPO for NEOS (Nasdaq). Mr. Tengler began his pharmaceutical career in 1990 with Hauser Chemical Research, a co-developer of Taxol. He has a history of executive management, intellectual property creation, regulatory strategy, and product/process development.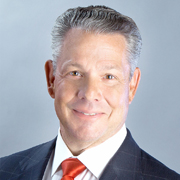 John Q. Adams Jr
Co-Founder
Mr. John Q. Adams, Jr. served as Chief Executive Officer of Adams Respiratory Therapeutics Inc. and served as its President since 2003. Adams Respiratory developed Mucinex and was subsequently acquired by Reckitt Benckiser for $2.3 billion. Mr. Adams founded and manages Legacy Capital Partners, LLC, an investment management and private equity firm focused on healthcare technology and pharmaceutical development.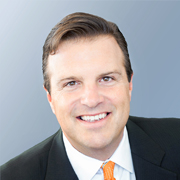 John Dyett
Co-Founder
Mr. Dyett is a Founder of Salem Partners and Salem Partners Wealth Management. Mr. Dyett helped raise several rounds of venture capital for Adams Respiratory Therapeutics which was purchased for $2.3 billion by Reckitt Benckiser. Recently, Mr. Dyett helped launch ZS Pharma, a specialty pharmaceutical company purchased for $2.7 billion by AstraZeneca.